Leede Research
Landscape


Advisory

Panel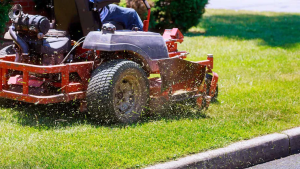 Leede Research is a marketing research company with both offices in Wisconsin and Minnesota. Leede has almost 40 years of market research experience, spanning both consumer and business information gathering. If you would like more information about our company or our offices, visit www.leede.com

We are fortunate to work with leading companies and brands in the Outdoor and Power Equipment category.
They are interested in talking with you!
We invite you to be part of the Leede Research Landscape Advisory Panel. This panel represents a select group of landscapers who will represent your industry as a whole. We will occasionally invite you to participate in online surveys and other market research from leading brands related to your business. We respect and value your time and will only contact you when we feel you are a strong match for the work being conducted!
These surveys can be done at any time convenient to you.
If you qualify and complete our surveys, you will be paid for your participation, with amounts typically ranging from $25 to $100!
If you are interested, please click the link below, and the following 3-minute survey will help us identify what studies you might add value to, and how you could influence future products and services.
We thank you in advance for your time. We welcome you as an addition to the Leede Research Landscape Advisory Panel!